Description
Introducing the evolution of loading dock climate control, and the ultimate end load solution.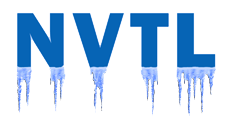 The COLDSTORAGE™ Series of vertical and horizontal dock levelers are ideal for facilities that require strict climate control or where security is of primary concern.
Designed to store behind a loading docks insulated doors, the COLDSTORAGE™ Series of dock levelers allow the overhead dock doors to fully close down to the pit floor, creating an optimum seal for effective environmental control, cleanliness and warehouse security.
For the first time ever, a vertical storing dock leveler no longer uses a rotating lip.
The NVTL vertical storing dock leveler with patented TELESCOPING-LIP™ eliminates time-consuming issues with end loads, forever.
Traditional rotating-lips extend outwards as the leveler is deployed, risking damage to loads positioned to close to the rear of the trailer.
The NVTL's telescoping function allows precise lip extension control for infinite access to end loads, completely avoiding any and all damage to cargo.
BUMPER-TO-BUMPER™ 4-Sided Pit Seal – The first true pit seal of the entire dock doorway.
Accessing end loads with a rotating-lip regularly involves dropping the lip beyond its lip keepers, causing potential damage to an existing vehicle restraint and/or dock seal.
By removing the front hinge and rotating-lip, the telescoping NVTL avoids all interference with the vehicle restraint and allows NORDOCK® to effectively seal the 4th side of the dock pit with the exclusive BUMPER-TO-BUMPER™ Pit Seal, creating the first true pit seal.
Reliable, functional with unparalleled performance, the COLDSTORAGE™ Series NVTL comes in load capacities of 30,000, 40,000 or 50,000 lbs., deck sizes of 7'x6′ and 7'x8′ and a standard lip projection of 15″ beyond a 4″ bumper.

NVTL Features & Benefits
Superior Environmental, Energy and Security Control
Patented TELESCOPING-LIP™ Eliminates End Load Issues with Precise Lip Extension Control
Exclusive BUMPER-TO-BUMPER™ Pit Seal Protector Included
20″ High Laminated Dock Bumpers Included
Eliminates All Interference with Wall Mounted Vehicle Restraint
Deck and Lip Sensor Replace Failure Prone Mechanical Limit Switches
No Front Hinge and Rotating-Lip Increases Product Lifespan
Heavy-Duty Cylinders with Non-Adjustable Velocity Fuse
Continuous Stainless Steel Rear Hinge Rod with 20-Year Warranty
Standard Load Capacities of 30,000, 40,000 and 50,000 lbs.
NEMA 12 Dust Tight Control Panel
Constant Power-Up, Power-Down Deck Functions
Protects Overhead Door from Impact
Over-Center Vertical Storing Position
Run-Off Guard Protection on Deck
Easy to Install, Simple to Operate

NVTL Options & Accessories
18″ or 20″ Long Lip
Automatic Return to Dock Level
Self-Forming Pour in Pans
Brush & ALL-SEAL™ Weather Seal Systems
Dock Lights
LOGI-SMART
FALL-STOP™ Safety Barrier Gates
IMPACT™ Series Steel Spring & Steel Face Dock Bumpers (10-Year Structural Warranty)
SMART-HOOK® & TRUCK-LOCK® Vehicle Restraints
Wheel Based & PIT-HOOK™ Vehicle Restraints
WEARTOUGH® Dock Seals & Shelters